"A Teaching Church"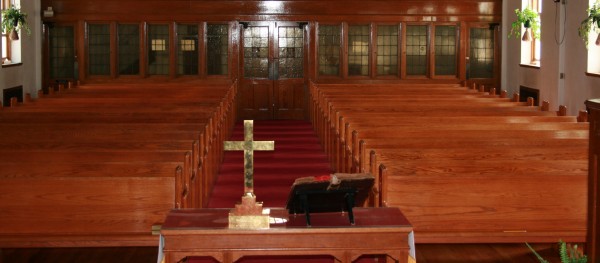 Click on any image to view the gallery
Charleston, S.C. Church Shooting
The tragic church shooting that took place in Charleston, South Carolina is a sad reminder that evil, racism, hatred and violence knows no bounds. It is also an unfortunate reminder that "the church" is one of the last unprotected public spaces in society. Even as we hold fast to the edict, "whosoever will let him or her come," we must remain vigilant and always prayerful in the face of humankind's intolerance one to another. The horrific violence that was visited upon Mother Emanuel AME Church is an indication that we must "watch as well as pray." This is a time, in our walk with God, that our faith should be strenthened and our resolve to stand against racism, gun violence and intolerance in every form, should be firm. This is "our" wake up call. We must pray without ceasing. We must trust God in all things, for all things and through all things but we must also mobilize, organize and vote. Feelings of anger and frustration are understandable and appropriate but let us channel our anger and frustration toward good. Let us use our energy at this critical moment in our history to seek justice while at the same time working for the cause of peace, healing, restoration and significant changes in our gun and hate crimes laws.

We pray for the families and loved ones of our brothers and sisters of Emanuel AME who lost their lives.

We pray, also, for the young man who perpetrated this horrific, unspeakable act of evil, racism and intolerance.